What if this year you choose a trendy slipper for the house? Winter is coming, it's the cocooning season. Series, hot drinks, plaid and... PAULJAC ?
Nos chaussures d'intérieur tendances seront vos meilleurs alliés pour profiter pleinement de votre maison en gardant du style.
Avec ce trendy slipper pour homme à vos pieds, vous allez pouvoir aussi explorer les alentours de chez vous, terrasses, hôtels, piscine…
Designés en France, ils ont été conçus pour être portés aussi bien à l'intérieur qu'à l'extérieur grâce à la semelle en gomme et cuir.
100% des matières utilisées sont naturelles, durables et robustes de quoi vous permettre de profiter de vos PAULJAC toute l'année.
À l'extérieur des chaussures confortables, à l'intérieur des chaussons tendances.
Dressy or casual, our collections are designed to complete your look whatever the circumstances.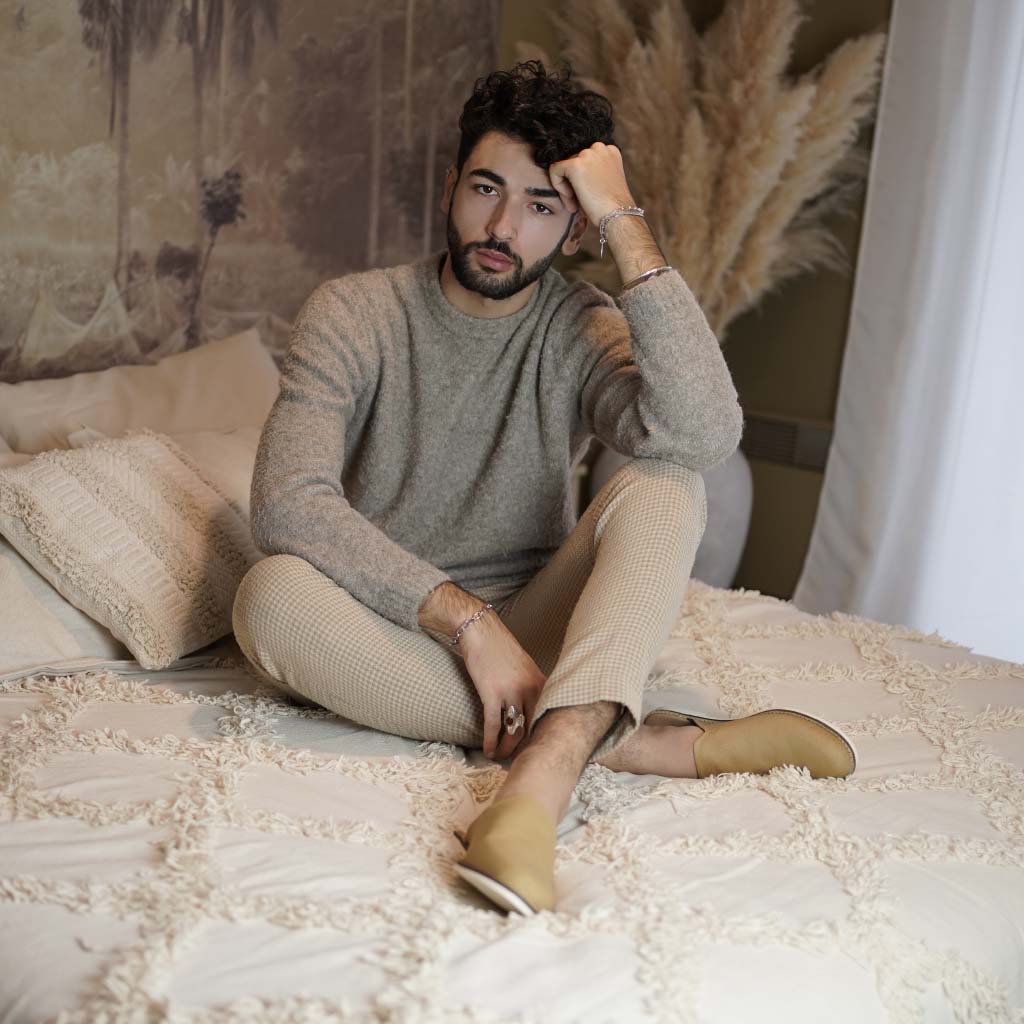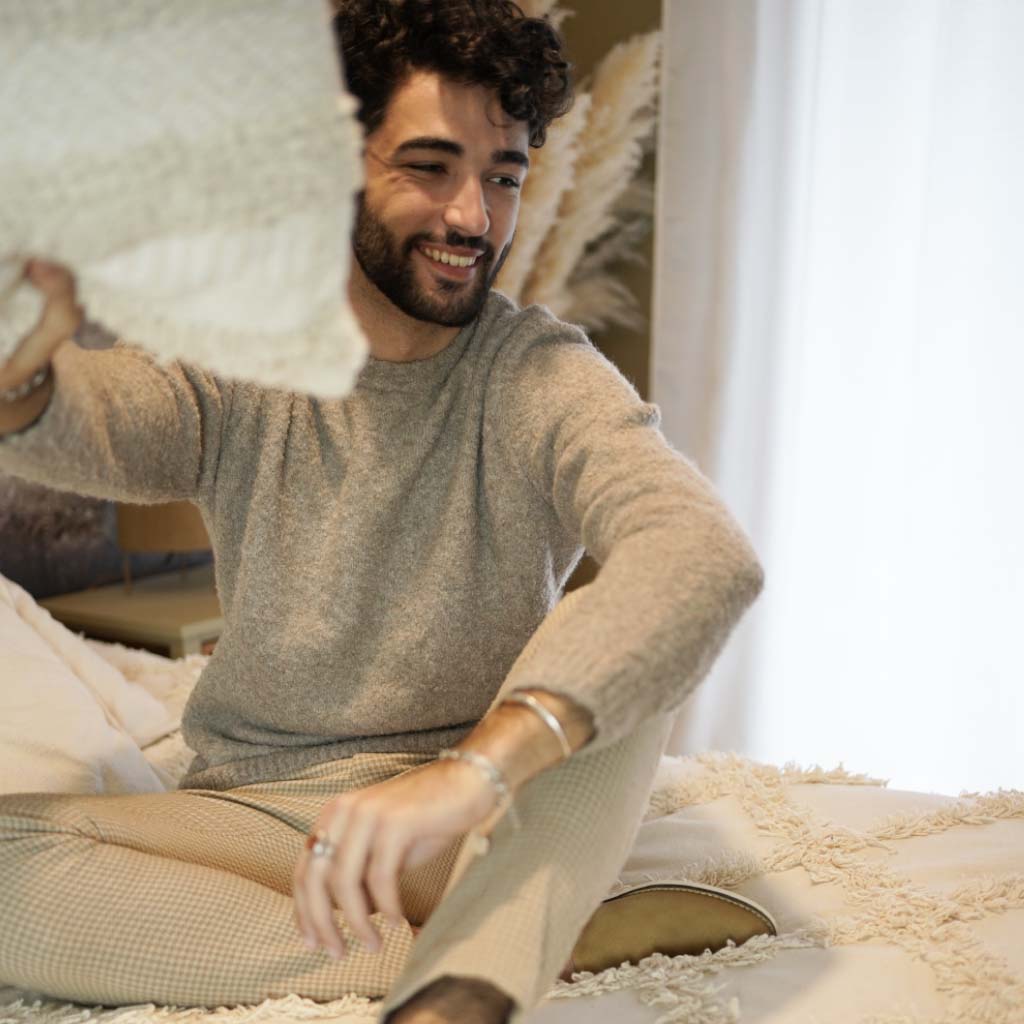 A designer slipper to feel good at home 
There is nothing better after a day of work than going home. We put down our stuff, we take off our shoes, sometimes we put on our most comfortable clothes to relax. And as often the well being is at the expense of the style.
And if in addition to the comfort we offer you a nice look?
With trendy PAULJAC slippers, no compromise! We offer you the comfort of a slipper with the elegance of a shoe. Natural and noble materials such as leather or cotton velvet, trendy colors and a sleek design to go straight to the point.
This indoor shoe will revolutionize your wardrobe.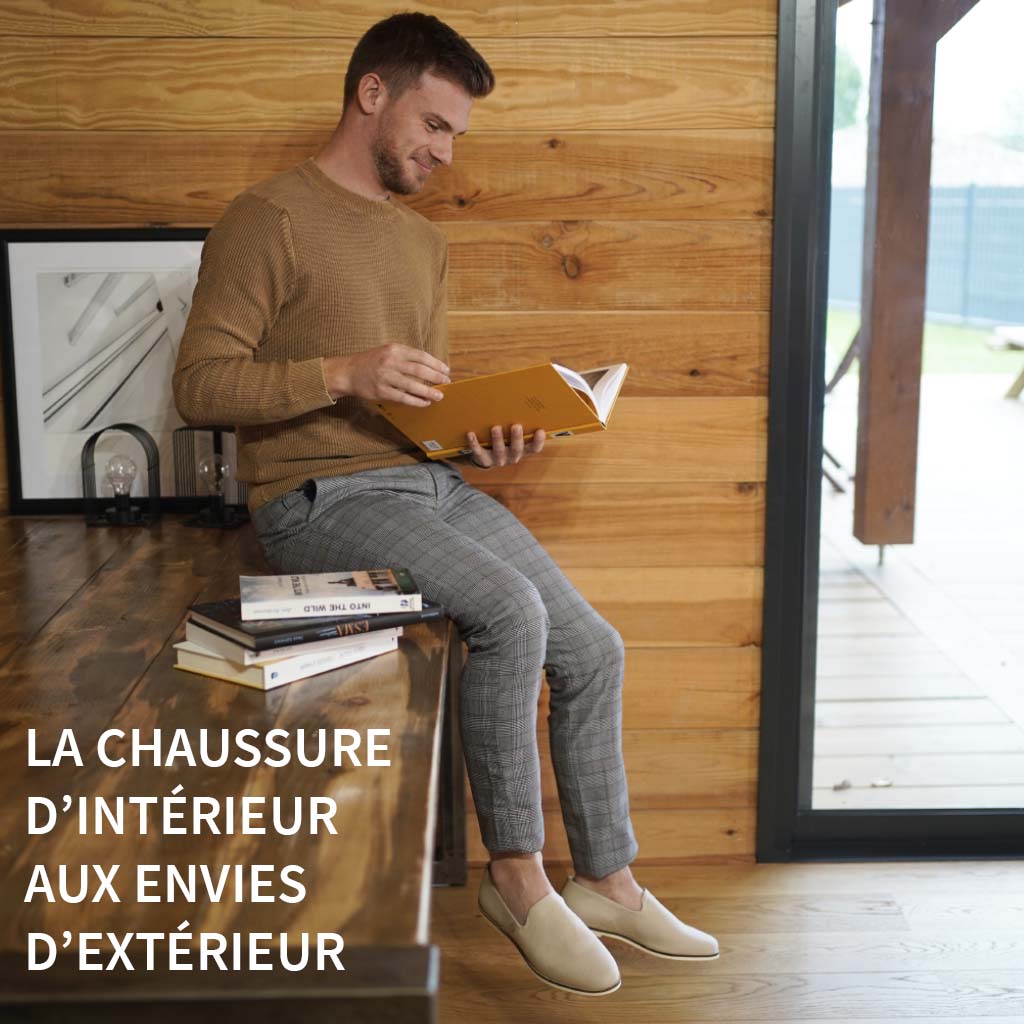 Looking for a trendy slipper for the holidays?
The end of year celebrations are coming soon, and like every year we wonder how to please our entourage and especially how to be different.
The indoor moccasin as a trendy shoe invites itself under the Christmas tree...
December 24th is a crucial moment and is eagerly awaited. We rack our brains to find the perfect gift combining pleasure and originality.
If you want to make him happy, these trendy indoor/nextdoor shoes for men are sure to please.
They come in two models, the moccasin and the mule and are available in several colors and patterns. In short, these trendy slippers will be ideal to face the winter by adding a fashionable and French touch to the feet.
Whether you are looking for a classic model with the moccasin Midnight or originality with the Chill Tan rocky The Pauljac will be the trendy slippers you need.
Between the elegance of a shoe and the comfort of a slipper, we have created PAULJAC. A trendy slipper at home to entertain friends in style.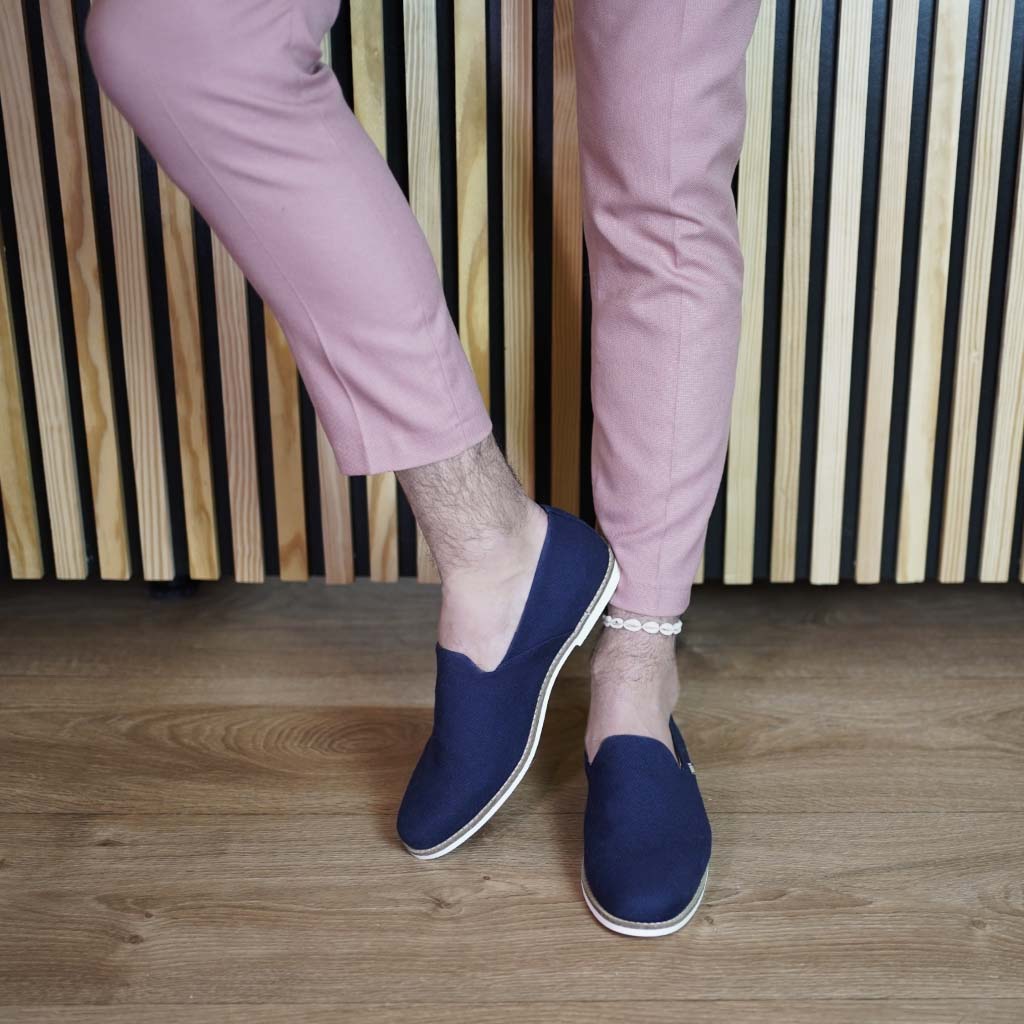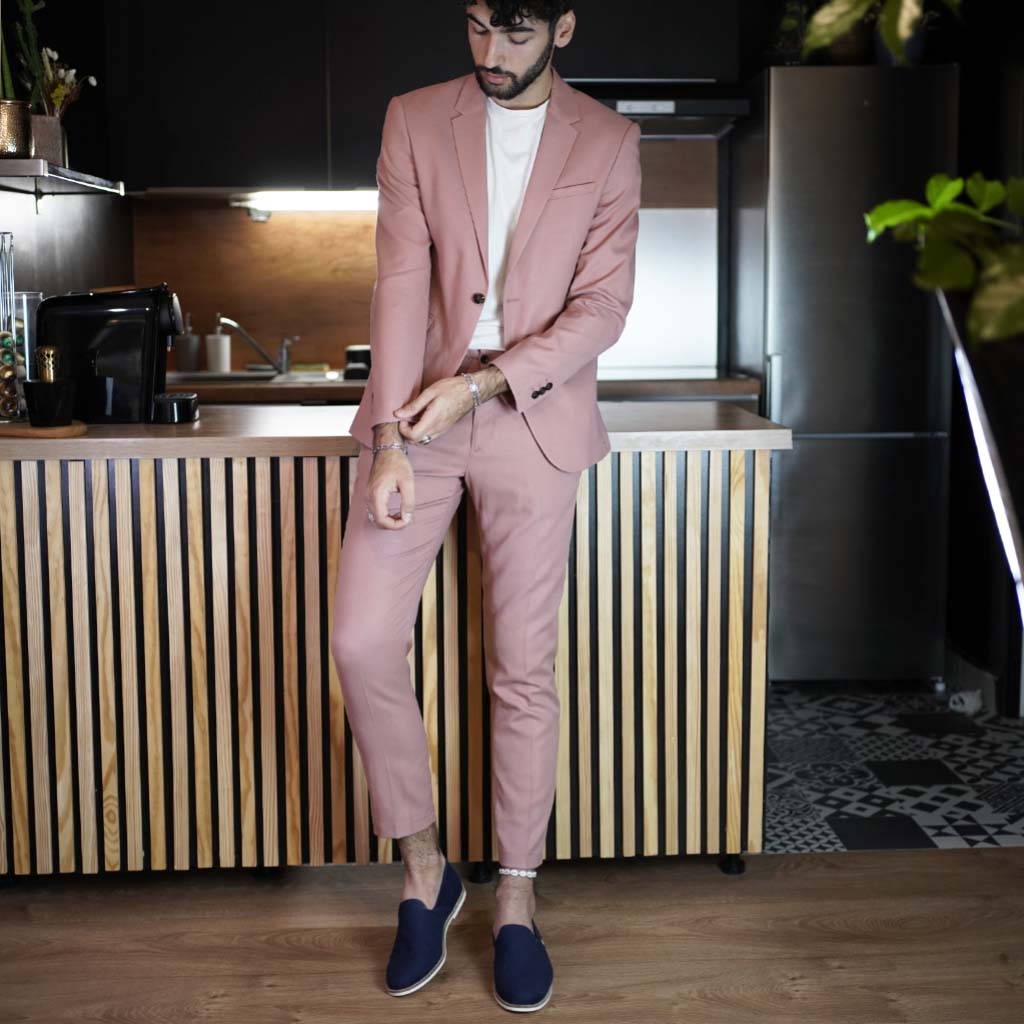 A trendy slipper for men to wear in the New Year.
What if this year there was no compromise between elegance and comfort?
What will I wear? What shoe to wear for dinner?
With Pauljac, we can provide you with the answer. And yes, the Pauljac are trendy indoor / nextdoor slippers to wear as a host or as a guest.
Do you opt for a casual chic look? TheBicolor moccasin is perfect!
Vous choisissez une chemise blanche avec votre pantalon préféré. La mule Space sera idéale pour préparer le dîner et accueillir vos premiers invites.
This year, whether for you or as a gift, we bet you won't be able to do without this trendy slipper even after the holidays!